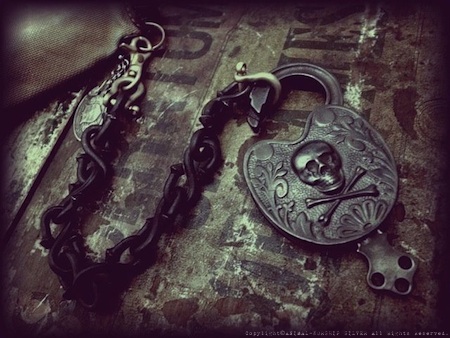 Based on the padlock in the 19th century, the completely new reproduction padlock which remade all the parts with brass was completed.
The spring currently used for this padlock was newly made from stainless steel.
The whole wear was reproduced after being restored.
It is possible to actually use it as well as original.
It will be announced one of these days for details.