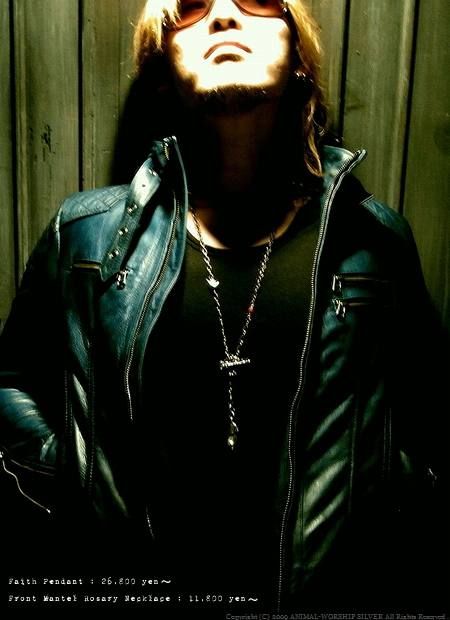 Faith Pendant
SILVER:32,800yen / BRASS:26,800yen
>Stone:Clear or Black
Front Mantel Rosary Necklace
SILVER:13,800yen / BRASS:11,800yen
>Stone:Ruby / Length:50cm,60cm,70cm,80cm
The pendant that designs the nun is sculptured to the eyeball in detail.
The length of the chain that the model has worn is 70cm.
The charge doesn't change by length.
The hook to connect it is made of silver.
Spring is built into and opening and shutting is easy.
Please give mail to us when you order.